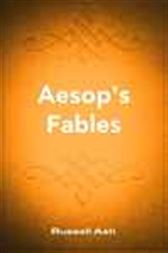 Amigo Reader 2011
[PDF] Free Ebook Aesop's Fables – Russell Ash – Bernard Higton
Ebook
A selection of Aesop's fables with illustrations from older editions, featuring such artists as Randolph Caldecott, Arthur Rackham, Walter Crane, and Alexander Calder. The Hare and the Tortoise. The Lion and the Mouse. The Boy Who Cried Wolf. The Jackdaw and the Borrowed Plumage.
For generations, these titles and scores of others have been synonymous with the best in the timeless literature of childhood. Although he was probably as mythical as the tales attributed to him, the legendary name of Aesop has been associated for thousands of years with an enduringly popular collection of enchanting fables.
In the lavish tradition of Chronicle Books' classic illustrated edition of A Child's Garden of Verses, this delightful selection of Aesop's parables--some of them universally recognizable, others refreshingly unfamiliar--is magnificently complemented by illustrations taken from a variety of antique editions.
Among the artists represented in this superbly designed and beautifully reproduced new volume are Arthur Rackham, Thomas Bewick, Walter Crane, Charles Robinson, and Randolph Caldecott. Fully captioned illustrations, a complete bibliography of sources, and a set of biographical notes on the artists make this stunning compendium an ideal gift for any child as well as a valutable companion for collectors of fine illustrated books.
Amigo Reader; January 2011
ISBN: 9780877017806
Title: Aesop's Fables
Author: Russell Ash; Bernard Higton
Imprint: Amigo Reader
Language: English
Get copy of this book [new/used]
*Click add to cart and checkout, free of charge.
Monthly Special!
You can claim a 20% discount on these categories:
Art - Computers - Nature - Photography - Self-Help.
Please visit here for further details.